Do you plan on having more than one child and are looking for clothes that can be passed down from kid to kid regardless of if you have boys or girls? I have compiled a list of 20 Clothing Lines of Gender Neutral Clothing Kids will look great in, hand me down after hand me down. These are also great lines for those parents or kids who are tired of being stuck wearing the typical clothes we find in traditional clothing and department stores. Forget girls finding only pink, flowers, princesses and unicorns, or worse, cute, pretty and fabulous printed across the front, these brands are either without printing on them or include gender stereotype free designs. Some of these lines can also be found in my post 10 Non Stereotypical Girls Clothing Lines (Or What We Used to Call Tomboy Clothes for Girls)!
(Some of the links in this post may be affiliate links. This means if you click on the link and purchase the item, I will receive a commission at no extra cost to you. All opinions remain my own.)
It's not basic, it's primary! S

oft as a cloud in a rainbow of colors at prices

 that are totally down to earth!
Primary was started by two moms, Galyn  & Christina, who were former co-workers at Diapers.com. They had been shopping for kids' clothes for over 12 years but still didn't have a go-to for great basics at fair prices. They decided to change that so they started Primary. All of their clothes are gender-neutral, logo-free, great quality and simple designs. They offer clothes for infants and kids, featuring a rainbow of solid primary colors, stripes, and polka dots.
The basics are kept in stock so you can buy your favorites year after year at affordable prices. If you are tired of characters and sayings printed all over your kid's clothes this will be your new go-to for all your clothing needs. They have it all: onesies, tees/tanks, pants, PJs, outerwear, socks, and underwear in all sizes! If you are shopping for girls they also have dresses.
They offer free shipping on orders $25+ & free 90-day returns!! My summer favs are the athletic racerback tank and the strip tank.
—> Click here to get 20% off your first order with code AFF20PCT <—
Starting a revolution aimed at shattering gender stereotypes!!
Svaha was started by two moms, Jaya & Eva, who were former think-geek coworkers. They had trouble finding girl's clothes with space themes and boy's clothes with flowers and rainbows. They realized there was a missed market for kids who like things that aren't "gender traditional".
They decided to use their industry expertise to come together and create a clothing line. They hope that Svaha will start a revolution aimed at crushing gender stereotypes. After launching a very successful Kickstarter campaign they began what has turned into a very successful line of baby and kid's clothes. After much demand, they have now added adult apparel as well!!
Their clothes stand out among the increasingly gender-stereotypical children's clothes being sold today. Svaha clothing is gender-neutral, organic, and features designs inspired by science, technology, engineering, art, and math.
They offer free shipping on US orders over $75. Some of my favorite tees are the Bookworm Tee, Racecar Tee, and Cooking Art Tee. Their onesies are excellent too!
—> Click here to get 30% off with promo code Empower30! <—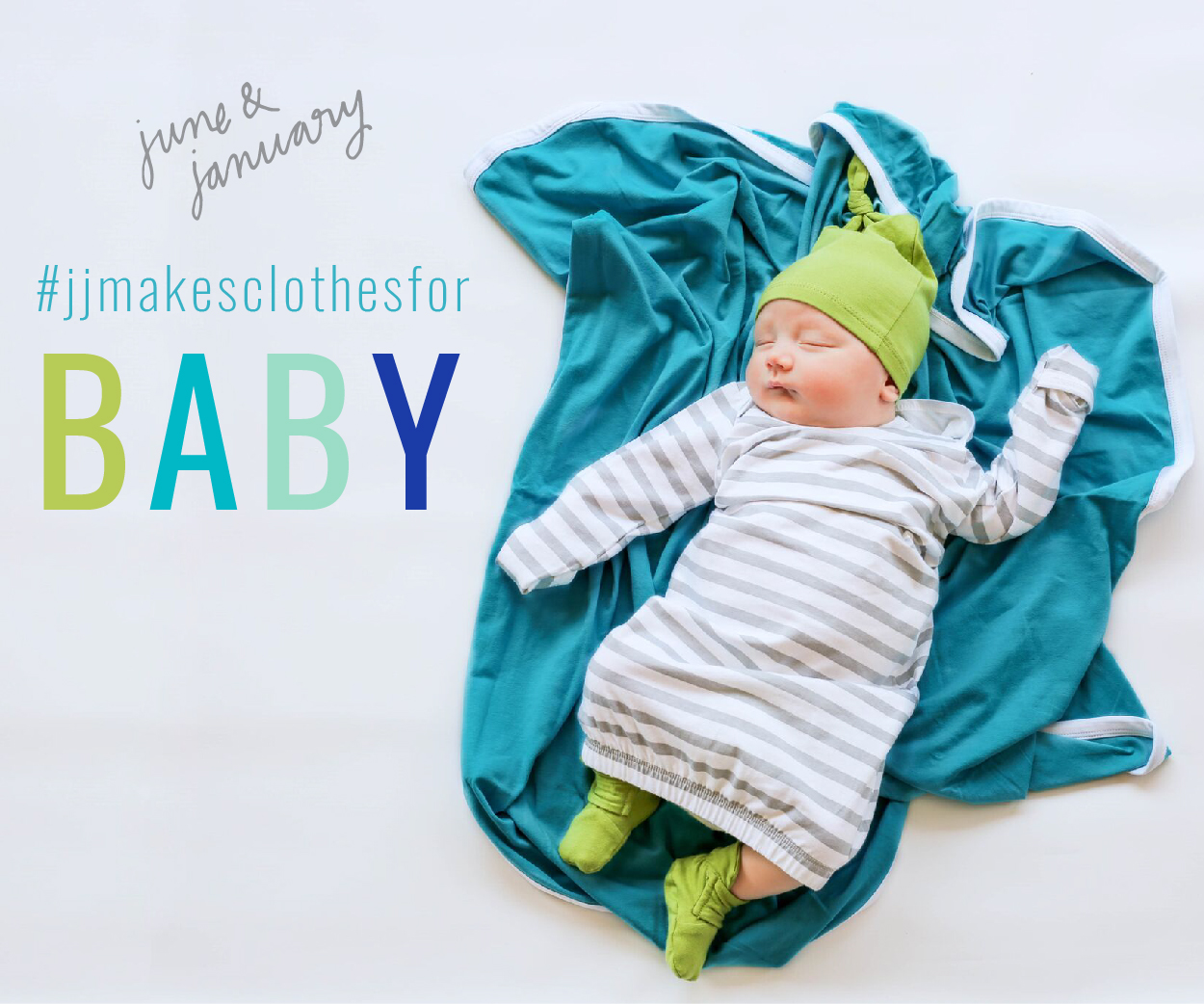 June and January, formerly Little Hip Squeaks, was started at a kitchen table in Brooklyn in the winter of 2010. Since then the company has grown tremendously and won numerous awards including Best in Baby Basics, Fastest Growing Company in Central Texas and has ranked on the Inc 5000 fastest-growing companies and Entrepreneur 360's Most Entrepreneurial Businesses.
June & January believes that kids are fun, and their clothes should be, too! Their clothing is full of bright colors and bold prints for modern babies and kids. They offer basics in their signature colors as well as small-batch prints and styles that are full of limited color runs and seasonal style surprises. June & January carries clothes for babies and kids from 0-6 years as well as for mama.
Positive Fashion for Amazing Kids
Free to Be Kids believe the messages on our kids' clothes matter! They battles negativity and gender cliches in children's clothing with positive messages and hip, trendy design. They offer children the messages that big retailers don't. They celebrate intelligence and courage in girls because they are worth so much more than just their cuteness. They celebrate kindness in boys because they're more than just troublemakers and athletes. They think girls can love tigers and insects and boys can rock clothes with kittens, bunnies, and butterflies.
At Free to Be Kids, they believe passionately that both boys and girls deserve to see, hear, and wear better messages. They turn that belief into reality by designing positive alternatives to the usual mainstream options. Free to Be Kids products are all ethically made in Seattle.
Join their email list for 10% off your first order! Orders over $75 ship free in the US! Check out my favorite tank tops; Math Rules Everything Around Me, It's Go Time, and I Will Change the World!
Jessy & Jack merged with Free To Be Kid & is their line of gender-neutral baby and kid's clothes that celebrates bright colors, friendship, and childhood, with no words or slogans in sight! They make clothes without cliches for happy little humans. They love combining bright colors, joyful designs, and a little twist of imagination.  They can now be found at Free to Be Kids!
Handsome in Pink merged with Free to Be Kids and their designs can now be found there!
Every shirt sold by Mochi Kids is hand screen-printed by the owner and designer, Amanda, who is also a mother of two. She started designing and screen printing tees for her kids a few years ago and after having a demand from family & friends she opened Mochi Kids! She strives to create unique designs that are appealing to both kids & adults. Many of the simple but fun designs are Asian food inspired and absolutely charming.
Social responsibility is very important to the brand and to Amanda.  Nearly all the materials used for the tees, mailers, and equipment is sourced in the United States and they try their best to use environmentally friendly practices.  All the hand screen-printed unisex tees, onesies, pants, shorts and bags are made with non-toxic water-based inks in her home studio.
They offer free domestic shipping on orders $50 or more. Check out my favs! Mustard Rice Joggers and Happy Soba Baby Bodysuit!!
Trilogy Design Co. was started in 2014 by a remarkably talented mom of 3 boys. She designs hip, edgy, unique designs that both boys and girls can pull off. Many of the designs are plays on modern phrases or pop culture with positive messages. You can't help but smile when you read them!!
Trilogy Design Co. clothes can be found on their website along with several boutique shops including Little Mango which offers free domestic shipping for orders over $50.
My favorite tees are No Guts, No Glory and Kill Em With Kindness
Rachel, the creator of Rags, started her company in 2014 when she had 3 young sons and her husband was attending grad school. They were in serious need of cash and she went on Instagram to sell her boys' used clothing. She found her hand made clothes sold better than any other items. She realized that she wanted to create and sell clothes full time. At the time she had a wriggly toddler and he made it difficult to snap one-piece clothes. She didn't want to give up the one-piece clothes she loved but was over the hassle of snaps. So, she created her own. The Rag.
Rachel sewed the first Rag out of her husband's t-shirt! It was just what she was looking for and was sooo comfortable for her son, Harry. The patent-pending neck design made slipping it on and off a parent's dream come true.  She quickly shared the Rag with her Instagram followers and the people loved it. The Rag started selling super fast and  Rachel found herself sewing around 200 Rags every three to four days. Everyone loved it as much as she did!
Rachel started sewing Rags in her parents' basement, then moved into a house, hired a couple of people, and ran the business from her garage. They have come a long way since then, they have won numerous awards and have been featured in major magazines like Vogue and Forbes. The Huffington Post nominated them for the 'Top 15 Coolest Kid Brands in America.' In 2016 they aired on ABC's Shark Tank and were listed as one of the top 10 pitches of the season. On the show, Rags received three offers from the Sharks.
The Rag is fashionable for your well-dressed kiddo. It is extremely comfortable and fits kids well. But most importantly, it is super functional!! The Rag is perfect, with no snaps and easy on and off, it still looks amazing, trendy, and cool! Best of both worlds, you don't have to pick function over fashion. Many items feature Disney or Star Wars but some have unique designs and all are extremely cute for boys or girls.
Besides the Rag, which is an adorable Romper, Rags to Raches also has tees, one-piece knot baby pouches, swaddles, dresses, and adult tees. They offer free shipping for U.S. orders over $50. Read more about Rachel's journey and watch her Shark Tank video here! Check out this adorable baby pouch!!
Modern clothing for curious minds and playful spirits.
AOKO NOKO is a family kids clothing company based in NYC. Their name is a play on their children's initials – A.K. and N.K., Their children's curious minds and playful spirits were the inspiration for the clothing line.
The designs are modern and fun yet sophisticated and thoughtfully crafted. AOKO NOKO loves playing with tonal textures and graphic patterns while adding splashes of colors, and putting special care in little details such as fun reflective elements that highlight the artistic energy of the brand.
With over 18 years of experience in the fashion industry, they have put a lot of care and thought into every detail of the design process. They are passionate about creating lasting and neutral unisex pieces that can be passed from one child to the next. Since kids are all about comfort, their clothing is designed with that in mind; allowing them to be free, creative, and expressive in any setting!
Aoko Noko offers $5 Flat Rate Shipping within the US & free shipping on orders over $100. Some of my favs are the Dropped Crotch Jogger with Reflective Side Stripe and Side Zip Sweatshirt.
Real Clothes for Real People
Joy and Martin, the founders of Earth Creations, made their first shirt in 1997 after Joy saw how their clothes had been permanently dyed by red clay while bike riding near her home in Alabama. They thought this would be a great way to naturally dye fabrics. They did some research on it and decided to create a full line of eco-friendly, clay dyed clothing made from sustainable fibers. They use natural clay and low impact dyes combined with environmentally friendly fibers such as organic cotton and hemp to create sustainable, colorful clothing for men, women, and children. The clay dyed eco-friendly range includes regional designs, nature-inspired designs by local artists and learning by wearing designs.
Earth Creations uses a natural clay dyeing process which starts with a pre-dye soaking bath for all of the garments. Then they place the garments in a dyeing bath consisting of regionally sourced clays or low impact dyes to color the fabrics, then they transfer the garments to a setting bath which binds the clay to the fibers so that the colors of the naturally dyed garments remain in the garment. Lastly, they transfer the garments to a finishing rinse to remove any excess clay.
They do this because nature is their greatest inspiration and protecting the earth is their passion. At Earth Creations, they are trying their best to make a difference by positively impacting the lives of everyone involved – from the organic farmer to the fabric knitter, to people wearing their clothing.
All of their baby and kid's clothing is unisex. All their garments are certified UPF 50+ for Sun Protection. Their natural clay dyes and low impact dyes are chemical-free and gentle to sensitive skin. They are all made of high quality, all-natural Organic Cotton and Hemp fabrics. Watch their story here! I really love their Play in the Dirt Tee and 100% Natural Tee.
Unisex Clothes for Little Bodies
Summer in May is a fairly new line of gender-neutral baby and kid's clothing out of California. All their garments are adorably oversized and comfy looking. They come in beautiful natural earth tones. Their simple, genderless designs include the sun, a rainbow, a mouse, a dog, and a heart.
They offer clothes for ages 0-6. Summer in May sells bibs, bonnets, socks, swimwear, bloomers, shorts, onesies, rompers, sweatshirts, and leggings. Follow them on Facebook and Instagram for specials and giveaways! Their Retro Rainbow Socks and Mustard Mouse Sweatshirt are my favorites!

Tate and Tess was created 5 years ago by Lance and Sierra when they had their first son Tate.  They loved dressing their little boy but soon got tired of all the stereotypically boy designs featuring trains, planes, and puppies.  They wanted some classy, neutral-colored clothing that was budget-friendly but had trouble finding any.
They started designing their own styles for their son but soon found out they were having a girl. They began creating some girl designs but found out that their daughter, Tessa, looked just as cute in the gender-neutral clothing.  They worked diligently to perfect their clothing designs and they love the final product.
These clothes are perfect to lounge around home in, but can be dressed up with some cute hightops or a bright bow for a trendy outfit! Without much effort, your kids look ready and stylish for a day running errands, going to the park, or out on the town. The fabric used is very durable and super soft. The design is classy and comfortable. And the price won't break the bank!
Lance and Sierra recently had triplets! Two girls and a boy surprised them, but they love dressing them in the cozy rompers and blankets from Tess and Tate.  You will love dressing your little ones in them too! Free shipping on orders of $35 or more. I love the Knit Cardigan, Hoodie, and Livin's Easy Tank Romper.
Monica, while in the delivery room, decided she wanted nothing more than to know with total confidence that what touched her daughter's newborn skin would be the softest, most trustworthy fabric available. She vowed to make them herself after realizing she couldn't easily find products like this.
So, Monica, with a plan and a baby on her hip, showed up in the boardroom, at the design table, manufacturer, production line and shipping center to make sure her dream came to life. Monica + Andy was founded in 2012.
Monica + Andy makes better clothes for baby + kids. Their clothes are made with super soft organic cotton and muslin that gets softer with every wash. They use only the softest, safest GOTS-certified organic fabrics, make limited-edition prints and mix-and-match essentials.
In addition to her clothing line, Monica runs M + A Edit, a blog for moms with babies. It is by moms with babies who tell stories, share information, and try to give different perspectives, so that you can decide what's best for your family—because there's not just one way to do this mom thing.
Her line features hospital, first year, nurture and birthday boxes. They carry maternity, baby essentials, and gifts as well as kids' clothes up to age 7. Get 10% off your first order when you sign up for emails. They offer free shipping for orders over $50. My favorites are the Ready to Groove Bundle and the Sunshine Tank Top.
Even before Childhoods Clothing was created in 2012 on Etsy, Meredith  (while expecting her first daughter) began making tiny hoodies as baby shower gifts for her pregnant friends. Then she began working from her small apartment during nap time and waking up at 3:00 AM to sew and fulfill each order by hand, the brand took off! After hand sewing for orders on Etsy for 3 years, they couldn't keep up with demand.
Childhoods found high-quality domestic manufacturers to handle production, with all pieces being made from high quality, laundered fabric milled in America. They couldn't always find fabrics they loved so they decided to custom mill premium fabric exclusively for their line.
Childhoods Clothing is an original, cozy line of baby, toddler, and kids apparel in sizes 0-9 years. Their gender-neutral designs are basic but stylish, with cute, simple patterns, solid colors, or stripes. They have tops, bottoms, dresses, night sets, rompers, sweatshirts, dresses/skirts, knotted sleepers, and hats.
Follow them on Instagram to see their adorable pictures showcasing their clothes! Free shipping on orders of $75 or more. Some of my favorites are the Basic Tee in 'Galaxy' Jersey and the Summer Night Set in 'Bronze Stripe.'
Ethical & organic clothes for littles that inspire kindness and adventure
Wild Honey Apparel is a children's clothing line that hopes to inspire kindness and adventure in our little ones. They combine minimalist, timeless, artistic designs with playful, bohemian saying to produce charming kid's apparel.
Each product is made from ethically-sourced, sustainable fabrics and individually hand-printed using non-toxic, low-impact dyes, resulting in a soft, comfortable fit that lasts wash after wash and kid after kid. Their minimal patterns and intentional designs are inspired by founder Becca's own childhood, where she spent magical moments climbing trees, splashing in puddles, and swimming in rivers in a tiny town in Argentina.
I love following Wild Honey Apparel on Pinterest and Instagram for their beautiful pictures of their clothing line! They offer free U.S. shipping. I adore their Free Spirit Tee and their All the Feels Tee!!
Inspire your children to be free and find their own individuality through clothes
Celinununu is a joint partnership between iconic performer Céline Dion and co-founders and designers of the kid's fashion brand Nununu (www.nununuworld.com) Iris Adler and Tali Milchberg. They believe fashion has the power to shape people's minds so they created Celinununu in hopes of inspiring equality and freedom of spirit.
Celinununu liberates children from gender stereotypes enabling them to find their true selves in the process. Kids express themselves through fashion and this line enables them through equality and freedom of spirit to not be restrained by traditional boy/girl norms.
Celinununu has clothes for babies up to pre-teens in sizes 0-14 plus adult clothing. They offer onesies, tops, bottoms, dresses, sleepwear, blankets, and accessories.
Free shipping for orders over $75. Get 15% off your first order when you subscribe to the email list. Sleeveless Overall, Skull Leggings, and Star Light Baggy Pants are some of my top choices.
Clever Clothes for Creative Kids
Mitz Kids' Co-Founder Amandine Liepmann's daughter was just 15-months old when she became obsessed with dinosaurs. As a side project, she made her daughter a dinosaur dress with spikes down the back to support her growing interest. This started discussions with other parents about the lack of STEM-themed clothing choices for girls. She decided to put the dress on her company website and it sold out within hours.
Further talks with other parents led her down the path of co-creating Mitz Accessories with a business partner, Austin Jenkins. He states on their website, "Here at Mitz Accessories, we have a wholesome philosophy which even extends to gender balance in the ownership of the company. Our clothing is USA-Made and our team is paid a fair living wage. Unlike others, we custom-design all of our gender-neutral designs in-house. Our thinking as a company is to empower girls and boys to embrace their interests. After all, it's the next generation that will truly create a gender-equal world."
Amandine discovered boys were limited to traditional STEM-themed items and restrictive color choices. Specific animals were also restricted as in dinosaurs just for boys and cats just for girls. After surveying over 1,000 parents, she began designing around what parents said was missing in the children's clothing market.
Their clothing is gender-neutral, kid approved, play-friendly, education-focused, and super fun! Mitz Kids' clothing is available for children ages 0-7. They offer free international shipping for orders over $150. If you would like to find out more about Mitz Kids check it out here.
Inspired by Buns in the Oven
Perfectly Baked was created by Mikki and Adeline in 2003 while juggling motherhood. They both had a background in fashion and decided they wanted to create a clothing line. The name of their clothing business was inspired by an afternoon chat where they both agreed all "buns in the oven" were baked to perfection, hence the name.
Mikki is a mom to two boys and Adeline is a mom of one boy and one girl.  Before Adeline's daughter, they would exchange clothes back and forth. After adding a girl to the mix they realized there was a lack of fun, unisex clothing that would last more than a couple of washes and be able to pass down from child to child, boy or girl. They started gathering ideas and working with several independent designers to create unique collections that embodied the artist's work and catered to Perfectly Baked's vision. The manufacturing was to be performed in Peru since their goal was to use only the best Pima cotton in the world. Not only is this cotton perfect for children's soft skin but it's also proven to endure a good amount of washes without losing color or form. Everything they wanted would come together – fun, gender-neutral clothing that could last generations saving parents a bundle. Their inspirations for colors, materials, and designs are bright and fun due to their multicultural backgrounds. With their own kids in mind, they aimed for patterns that would make kids smile as well as feel comfortable while doing what they do best: being kids. They offer free shipping on US orders!! Want to find out more about Perfectly Baked? You can find their whole story here.
No labels. Just clothes.
Quirkie Kids is are all about celebrating childhood and letting kids be kids. They believe that boys can be sweet and kind and that girls can be rough and tumble. They also believe that kids should be free to wear what they love. They don't think boys should have to shop in the girls' section to find clothes that represent kindness, friendship, or love. And girls shouldn't have to shop in the boys' section to find clothes with skateboards, dinosaurs or sharks.
​Quirkie Kids is a different kind of company. They don't label their clothes by gender, clothes are for kids. Period. End of Story. No boy clothes. No girl clothes. Just clothes.
Get 15% off your first purchase when you sign up for their email list. Click here to find out more on the Quirkie Kids blog.
Think kids should have options beyond pink and blue? They do too!
Jill and Jack Kids designs kids' clothing that inspires the next generation of leaders to think beyond pink and blue. They offer playtime-worthy clothes that change the messages we're sending to kids. Jill and Jack Kid's clothes come in a wide variety of styles for babies, kids, and even adults. They use fun, bright colors in their designs that are easy to love!
The clothing options that are available to kids in mainstream retail stores are so limited, and so stereotypical, that it's time for a change. They believe we need more girls who know that they can solve tough, real-world problems, and more boys who are interested in collaboration, not just competition. To get there, we need to change the messages that we are sending to kids. More and better clothing options are just the beginning. They only offer a handful of designs but all are available in gender-neutral onesies, tees, tanks, sweatshirts, bags, and even maternity clothes.
Unlike when you shop in the boys' section for your daughter (and we know that many of you do!), at Jill and Jack Kids you won't find oversized shirts with stereotypically boyish themes. Instead, they focus on designs that encourage a variety of interests including STEM, nature and the outdoors. Their clothes promote gender equality and help to prevent bullying by eliminating harmful gender stereotypes.
If you feel strongly about changing the messages that we send to our kids then you should check out Jill and Jack Kids!
Honorable Mentions!!
So the awesome part about LookHUMAN is that every design is available in a kid's unisex tee and baby onesie. They have some really fabulous designs. STEM themes, save the earth, reading, funny food, cats, basically anything you can think of from humorous to activism. So many of them are great for kids.
The bad thing about LookHUMAN is that many, many of them are not appropriate for kids and it can take forever to weed through all their designs to find the ones that would be adorable on your little boy or girl. If you have the time though, search through and find the ones that are perfect for them. They are also great for matching your little ones because all the designs are also available in adult tees and tanks. They have some really cute best friend shirts that your kids could wear together too! Most designs even have matching accessories.
Look HUMAN offershttp://www.anrdoezrs.net/links/9112224/type/dlg/https://www.cafepress.com/+kids-t-shirts free U.S. shipping over $50 and free exchanges & returns. They are always running sales too! Some of my favorites are the I'll Eat You Up Tee and I Know I'm Extra Avocado Tee.
There are so many designs available on CafePress. Unisex kid's t-shirts, fitted t-shirts, football and baseball style t-shirts are available as well as baby onesies. They also have baby, toddler, and kids accessories. Many are customizable with your child's name. If you have a daughter who loves pink and also loves spiderman you can get her this t-shirt in pink with her name printed on it. If your son loves unicorns, check out the hip unicorn in the shirt above. They most likely will have something for everyone. Anyone can submit and sell a design on CafePress so there are all different categories to choose from. You can even design your own!
Kidozi not only lets you create your own designs but you can also customize the designs they offer. Kidozi's designs are created specifically for babies, toddlers, and kids. They offer designs in every category including STEM, space, dinosaurs, animals, nature, and birthday shirts. Your kids are sure to find something that lets them express themselves!
Kidozi is designed and printed in the U.S. Get free shipping when buying multiple items.
---
This post ended up a lot longer than I had anticipated. There are actually a lot more lines I could have added but many of them are not in the U.S. Because I am not that familiar with customs, I decided to stick to domestic brands for now. Many of them actually offer low cost or free international shipping. I will do a post later maybe with them separate from here.
I wish I had some extra money because after writing this post I would love to get my girls a bunch of new clothes. Thankfully we live off hand me downs ourselves and do not need anything new. If we were though, I would definitely be adding from this list!
While you are here, head over to my online shopping pages to see all the great gender-neutral toys, books and clothing there!!!
Do you buy your kids unisex clothing? Do you always stick to the girls' or boy's sections? Do you shop in the opposite gender department for your kids? I would love to hear your comments on this post below!!!
This error message is only visible to WordPress admins
Error: There is no connected account for the user 14458498903 Feed will not update.